Download the Mindset AI Brochure
Discover how Mindset is making consultants, coaching, learning & development scalable
Mindset allows knowledge-based businesses to digitise their business and scale faster. Read the brochure to see how configuring your own platform with Mindset will help you:
Enter your details below: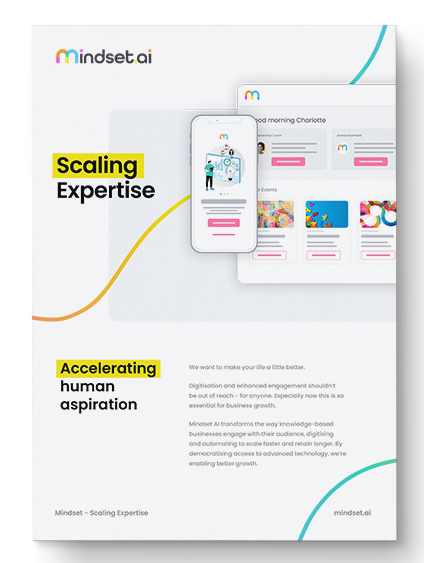 Check out what the Mindset community has to say...
"We want to scale and help more people faster using our Partnering Quotient Index and Mindset AI makes this possible. Everyone in the team at Mindset is an expert in their craft and their commitment to client success is a cornerstone to their own success. This platform is game-changing."


Theresa Caragol
Founder and CEO,
AchieveUnite